Joy Bringer, Music Wiz, and Fashion Shaman Joshua James Jackson on living the TLC life.
Can we match it…in the next 2 days?!
What a Cliffhanger! To be revealed next year (er, next week…same thing).
---
Kicking Off the New Year at The Lost Church Santa Rosa
Located on Ross Street (between Mendocino & B) in festive Downtown SR
PLEASE NOTE: We are carefully monitoring the COVID surge and following local and state guidelines.
Our first shows of 2022 begin on January 7th and we'll continue to assess the situation over the next 9 days. We'll communicate if there are any changes via our the Bulletin here, our website, and on our Social Media channels.
---
Friday, January 7th – Doors at 7:30 Show 8:15-10:30pm with one intermission
Stav McAllister with Grace Harriet
Homecoming showcase for two young singer-songwriters from our area who are studying at the celebrated Berklee School of Music in Boston!
Recommended If You Like:
Stav: Gregory Alan Isakov, Hozier, Phoebe Bridgers
Grace: Joni Mitchell, Phoebe Bridgers, Haley Heynderickx, Simon & Garfunkel
---
Saturday, January 8th – Doors at 7:30 Show 8:15-10:30pm with one intermission
Kyle Martin Band | Jen Tucker Band Dual Album Release Show
Kyle Martin performs at The Lost Church in Santa Rosa, promoting the release of his 3rd full length studio album, "Kyle Martin Band" recorded at Grammy Award-winning Prairie Sun Recording Studios in Cotati, produced by Kyle Martin & Chez Marolo.

Native to the North Bay, Kyle Martin is a singer-songwriter, performer, multi-instrumentalist and studio recording artist who has recorded in Sonoma County for 20 years. This post-alternative, genre-builder pulls from many different vintage-styles on a spectrum between exotic and iconic classic rock. It's achieved with carefully arranged chord progressions, groovy rhythms, and a combination of improvised vocals and songwriting collaborations with engineer Chez and friend/bandmate Jen Tucker from a compilation of notebooks spanning decades of formulation.
Cold Moonlight, the 5th studio album from Jen Tucker is a soft tempo, alt-country collection of songs inspired by the people, places, and histories she experienced while traveling the American West and playing music in Occidental.
While her distant travels to the Dakotas, Pacific Northwest and Four Corners area were captured in songs on the album like "Streets of Durango," "Cold Moonlight" and "Windriver," locals might recognize several beloved West Sonoma County figures also mentioned on this album and throughout her catalog.
Recommended If You Like:
Kyle Martin's songs sound similar to Dire Straits, Tom Waits, Neil Young, Eric Clapton, and John Hiatt.
Jen Tucker's music draws comparisons to Neko Case, Gillian Welch, Loretta Lynn & Townes Van Zandt
---
Thursday, January 13th – Doors at 7:30 Show 8:15-10:30pm with one intermission
Loud As Folk – every 2nd Thursday
featuring Joshua James Jackson (Album Release), Sebastian St James, Zöe Winter, and Spike McGuire
Loud As Folk is a hub of the west coast songwriting scene focused on highlighting emerging artists with distinct approaches to all genres of American roots music. In the process of bringing these acts together for performances, a beautiful community naturally formed with artists and audience members alike.
Joshua James Jackson is a multi instrumentalist and internationally touring singer songwriter from Oakland, CA. Triple J has had just about every musical role, from trumpet in an orchestra to rock n roll guitarist, bluegrass bassist to live sampling Dr. Phil on a handheld tv in a funk band, and everything in between. Music has taken Triple J to every corner of the USA and across the globe— just like a good fried chicken recipe. These days, JJJ serves up his stories and songs solo or with a band like a home cooked meal, complete with jokes, tears and (in the old days) hugs.
Spike McGuire is an internationally touring artist that has performed in 16 states and 5 countries, as well as a GraphTech Guitar Labs endorsed artist. McGuire has spent the last decade drawing parallels between the ethos of punk rock and the spirit of folk music by building community and engaging listeners with his message. He doesn't claim to have the answers, but he has dedicated himself to traveling the world, asking the questions, and starting the conversations. On the rich spectrum of folk music, Spike resides decidedly closer to Pete Seeger than Peter, Paul, and Mary.
Sebastian Saint James' years of self promoted touring, grinding it out on sidewalks, in bars, clubs, theaters, on festival stages and just about anywhere else someone can make a buck playing original music is starting to pay off. His work ethic and drive is making this North Bay native a fast rising star beyond local circles and his ever growing fan base gives him no reason to slow down. Inspiration and his continued pursuit to share messages of love and longing mixed with an edge that stems from part vintage – part modern approach to writing and production there's no telling, but the best is yet to come for this young writer.
Zöe Winter is a singer-songwriter out of West Marin with a mellifluous voice and an air of irreverence from headstock to her hat-brim.
Recommended If You Like:
John Prine, Tom Waits, Al Green, Wilco, The Highway Poets, Joni Mitchell
---
---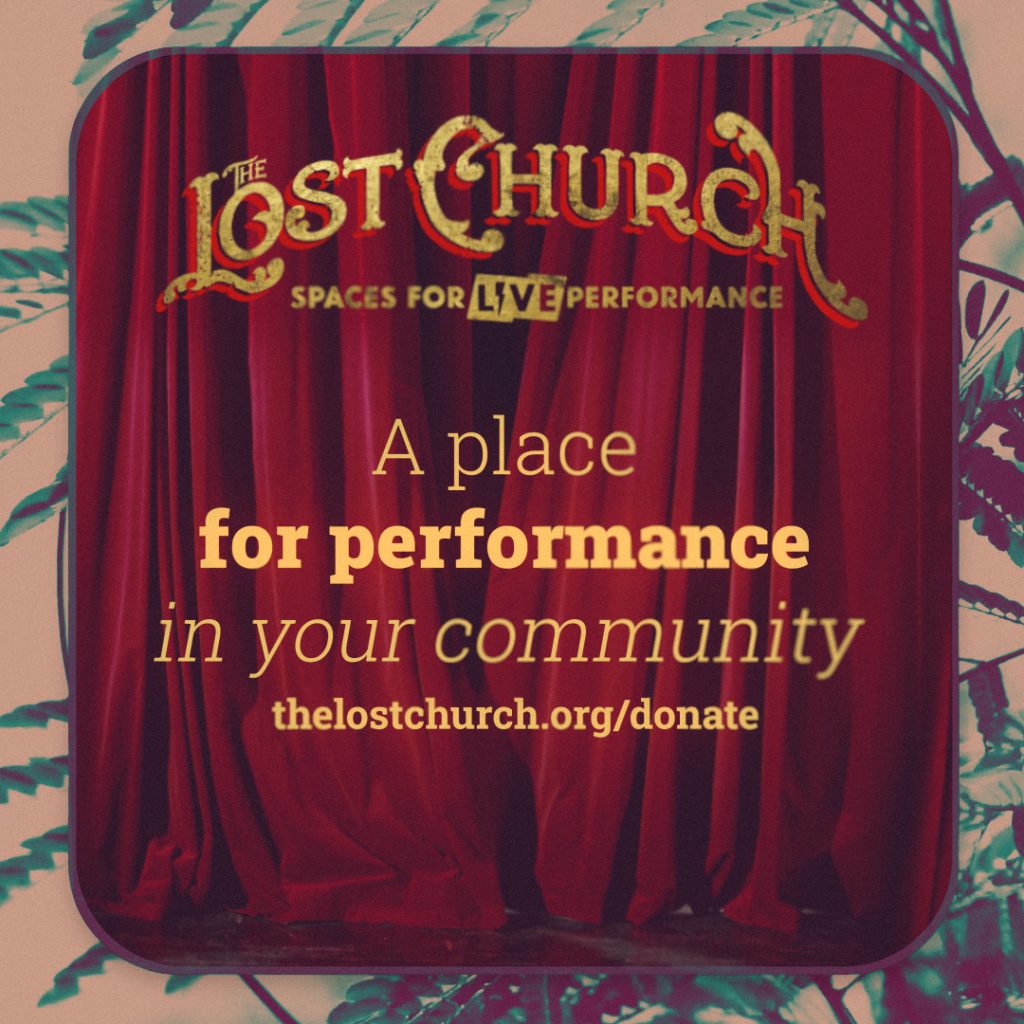 ---
Lost Church Free Radio welcomes the long running radio show for original, live, new Bay Area music
Hangover Sessions with DJ Webbles
Starting January 2nd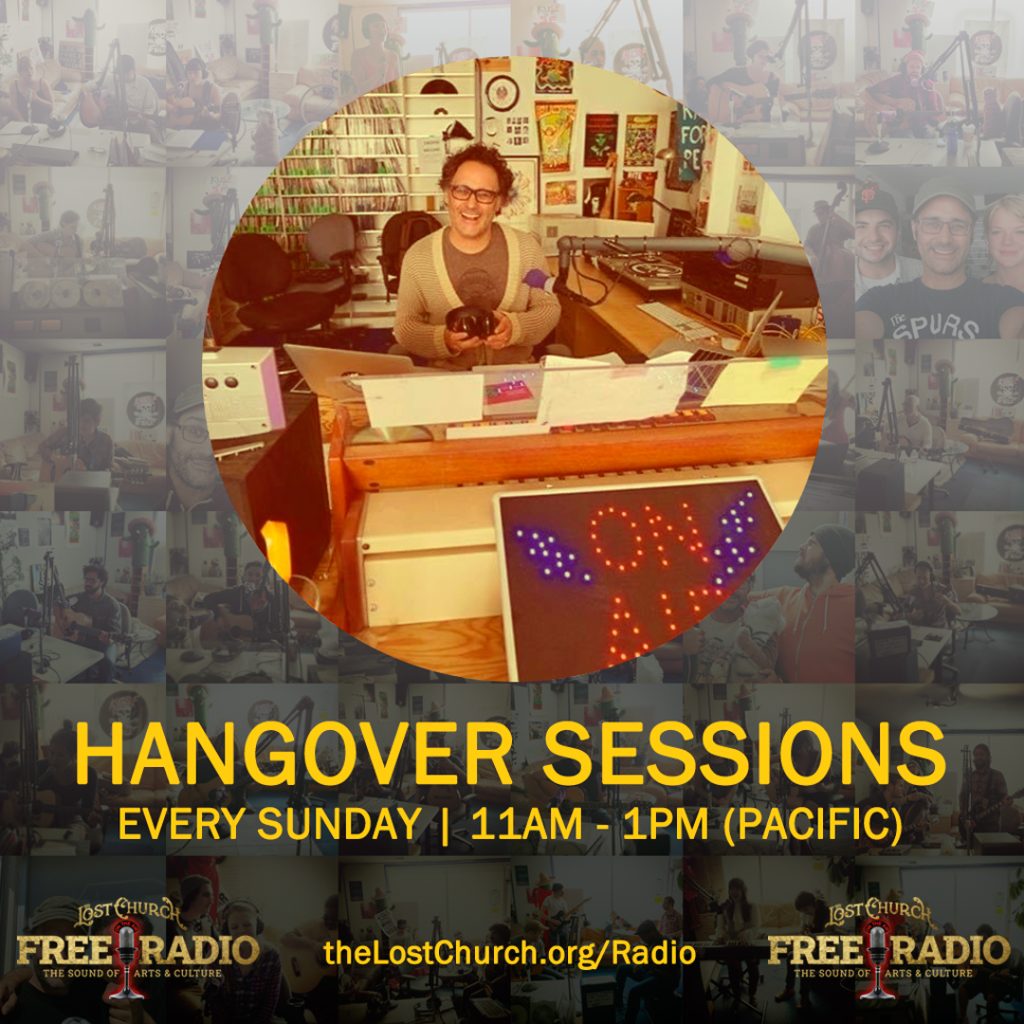 Hangover Sessions is an eclectic music show broadcast every Sunday courtesy of KLTC. The show is curated & hosted by DJ Webbles, featuring new and local music guests who interview & perform live on each episode and showcase their original music.
---

From Your Everlovin' Editor
Sending off 2021
Here in these last few days of the year we want to say THANKS for believing in what we do and stepping up to support by coming to shows, reposting and commenting on our Social Media feeds, donating your much needed money, listening to our new radio station, and by continuing to show up for community and the arts here in Northern California.
Stay strong, stay safe, and we can't wait to see you on the flipside!
Love,
Michele & The Lost Church
Residency Spotlight
You're Going to Die – every 4th Thursday at TLC Santa Rosa
Returns on January 27th to our Santa Rosa Stage!
TIX: YG2DJan27SR
You're Going to Die is a Creatively Conscious Mortality Movement & 501(C)3 Nonprofit that we have had the incredible good fortune to host on our stage (and now on our radio station) for many years now.
It's warm, funny, cathartic, open-hearted, open-minded, intense and, yet, also very gentle. Having such a sincere and moving experience in person with so many other people sinks in deep and shifts all of us in attendance into having a richer, kinder, more loving outlook.
Founder Ned Buskirk articulates our shared experience in a way we've not heard expressed aloud before and is beloved in our TLC family.
Here we pass along a recent message from Ned…
———————-
A dying friend sent this poem to me today. I'm sharing it with you in honor of them.
What an increasingly unmistakeable gift it is to be alive & in this world with you, for this fragile fleeting precious time.
Happy Holidaze, y'all…?
So glad you're here. ❤️ – Ned
YOU WILL LOSE EVERYTHING
You will lose everything.
Your money, your power, your fame, your success, perhaps even your memories.
Your looks will go. Loved ones will die. Your body will fall apart.
Everything that seems permanent is impermanent & will be smashed.
Experience will gradually, or not so gradually, strip away everything that it can strip away.
Waking up means facing this reality with open eyes & no longer turning away.
But right now, we stand on sacred & holy ground,
for that which will be lost has not yet been lost,
& realizing this is the key to unspeakable joy.
Whoever or whatever is in your life right now has not yet been taken away from you.
This may sound trivial, obvious, like nothing,
but really it is the key to everything,
the why & how & wherefore of existence.
Impermanence has already rendered everything & everyone around you
so deeply holy & significant & worthy of your heartbreaking gratitude.
Loss has already transfigured your life into an altar.
– Jeff Foster
Listen to Lost Church Free Radio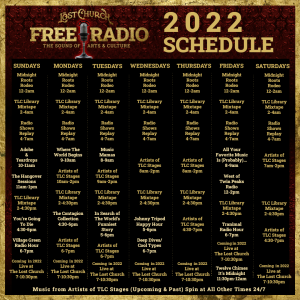 We feature a mix of original conversations about music and motherhood or about your favorite songs and their deeper meanings or about our shared mortality and love of living. Our station also features uniquely curated travels through the world of local and national new music of all genres, hilarious true stories, old-time radio theater horror and suspense, audio memoirs, interviews with world renowned artists, plus music from artists who have graced our theater stages or are about to, and much more!
Private Event Rentals at TLC Santa Rosa
Let's Party!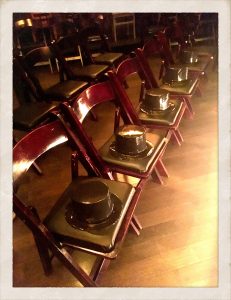 Looking for a charming, easy, memorable, and fun place for your  Birthday, Anniversary, New Year Party or Company Party?
Contact us to find out more about our  Private Event Rentals in Santa Rosa.
A private event in our beautiful, rather eccentric theater is a party or event that your guests will really remember.
"Human beings are communal beings and we can't exist or prosper by ourselves. We need each other's support." Gloria Steinem
---