This Weekend at The Lost Church Santa Rosa
A Traveling Troubadour with a Beautiful Baritone and Exquisitely Moving Soul & Harp Music
SAT 10/16:
Gill Landry is a Louisiana-born, two time Grammy winning singer/songwriter & multi-instrumentalist. He's released 5 solo albums under various labels and was an early contributing member of Old Crow Medicine Show. His latest album "Skeleton at the Banquet" was released in February of 2020.
Recommended If You Like: Townes Van Zandt, Bob Dylan, Tom Waits, Leonard Cohen, Randy Newman
SUN 10/17:
Calvin Arsenia has built a reputation for turning the arts world on its head. Voted Kansas City's Best Musician 2018, 2019, and 2020 (PitchKC), and featured on Billboard.com, NPR.org, NEWNOWNEXT, Pride.com, and GRAMMY.com, Arsenia's angelic stylings on voice and harp create rare harmonies and arrangements that look past the boundaries of his traditional gospel and classical upbringing. Known for his elaborate and ceremonious sensory concert experiences that merge jazz and electronic influences, "Calvin has consistently deliver(s) genre-bending (and gender-bending) shows that tackle sexuality, religion, and race in a stunningly unorthodox manner – somewhere between sacred and sacrilege." A healthy serving of indie rock, neo-soul, R&B, and a splash of art pop, this multi-instrumentalist singer songwriter is a shimmering force to be reckoned with. "Jeff Buckley meets Nina Simone with this soul of Sam Cooke, and the sparkle of Bjork."
Singer-songwriter Zoë Winter is a deeply talented Bay Area musician with a soulful style.
Recommended If You Like: Sam Smith, Amos Lee, Florence + the Machine, Frank Ocean, Sufjan Stevens
---
Kevin Carducci films three new videos at The Lost Church Santa Rosa
The Easy Leaves co-founder steps out with a saddlebag full of heartfelt and seriously well written stories and songs.
Here's the first of three videos filmed by Francesco Echo at our Sonoma County theater.
"Travelin' Life"
---
Coming Up on KTLC Lost Church Free Radio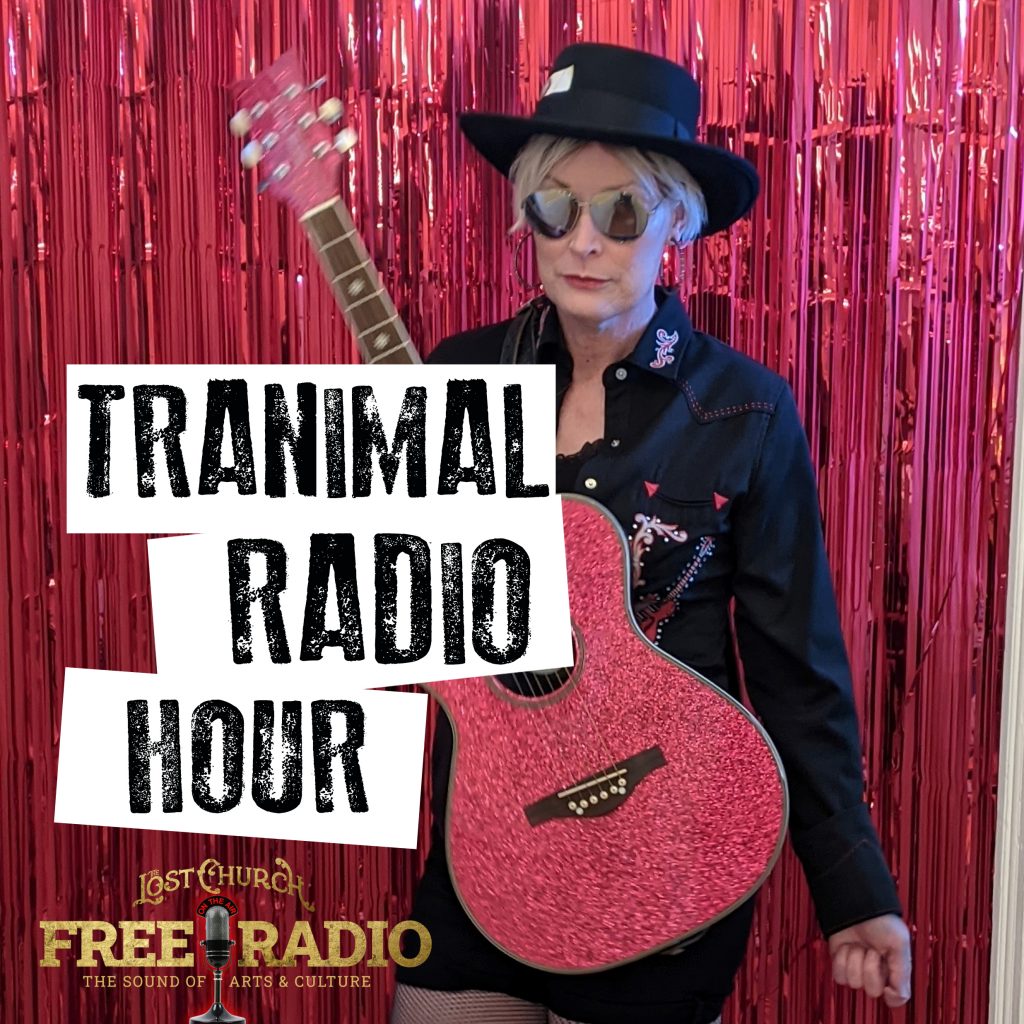 From Your Everlovin' Editor
As the air turns crisp and autumn rolls in we're relishing the freshness that having our large garage door open in our Santa Rosa theater provides. We're grateful that the shows we've hosted since reopening have all been safe and have given us all that much needed boost of connection and art.
In addition to our early evening shows, we're also hosting afternoon matinees (such as  October 24th with Aireene Espiritu & John Roy Zat).
Matinees are perfect for rounding out a relaxing weekend and are also a great time to feature local teenage performers. If you know a young artist that is talented and ready to play a theater  please send them our way. We love to host budding musicians, actors, and writers.
Have you made it to one of our shows, yet? If so, which one and what was your experience like?
Thanks for reading Lost Church Bulletin.
Love,
Michele & The Lost Church
S.R. Laws releases new EP A.M.
…for lovers of Rock & Soul Roots Music
We had the superb treat of hosting Scott's EP Release party at TLC Santa Rosa and want to share his tasty Americana music goodness with you today on A.M. Sessions' Official Release Day.
S.R. Laws is an American singer/songwriter, musician and recording artist inspired by storytellers like John Hiatt, Ron Sexsmith and J.J. Cale. He combines influence from songwriters such as Chuck Prophet and Jackson Browne with early life experiences wandering the train tracks through wheat fields and smelling the fruit ripening in the orchards.
Through forthright lyrics that are personal and earnest, this artist composes "lyrical pictures," taking snapshots from the most common walks of life filtered through his own joy and tribulations. S.R. Laws captures time in the imagery of a journeyman's perspective; from the mother working behind the bar every night, the multicultural kitchen workers to your dart-playing uncle and his friend, the jukebox repairman. It is through uplifting songs and heartfelt-inspiring lyrics that allow S.R. Laws and his characters to "break the ice" with his toe-tapping crowd.
Scott's new release "A.M. Sessions" hitches all these characters together in the carnival of life and the cavalcade of hits and misses.
Broken Clover Records Voted Best Bay Area Record Label
…by the Readers of 48 Hills
We are thrilled for Broken Clover Records, founded by our own Mickey Darius!
His eclectic and always art and artist first home for musicians of all genres from all around the world has resonated deeply with many people and we're proud that the label and his hard work are being recognized.
And tune into our BCR Showcase Hour on KTLC every day from 9-10am.